Never before has it been so much fun to carry around color and quirk than with a Richard Tomlin signature piece. Products with a hilarious look at life, love and the daily chores that go along side of humanity's grind.
In this magnificent portfolio of fun, you can find "The Redman's", a family of birds living everyday life and "Daily Chores" inspired by Richard and his sister, Lily Tomlin's, life growing up in 1950's Detroit, MI.
"The Watercolors of Richard Tomlin are themed in timeless fashion and so rich in color they jump off the pages to spark joy into your heart!"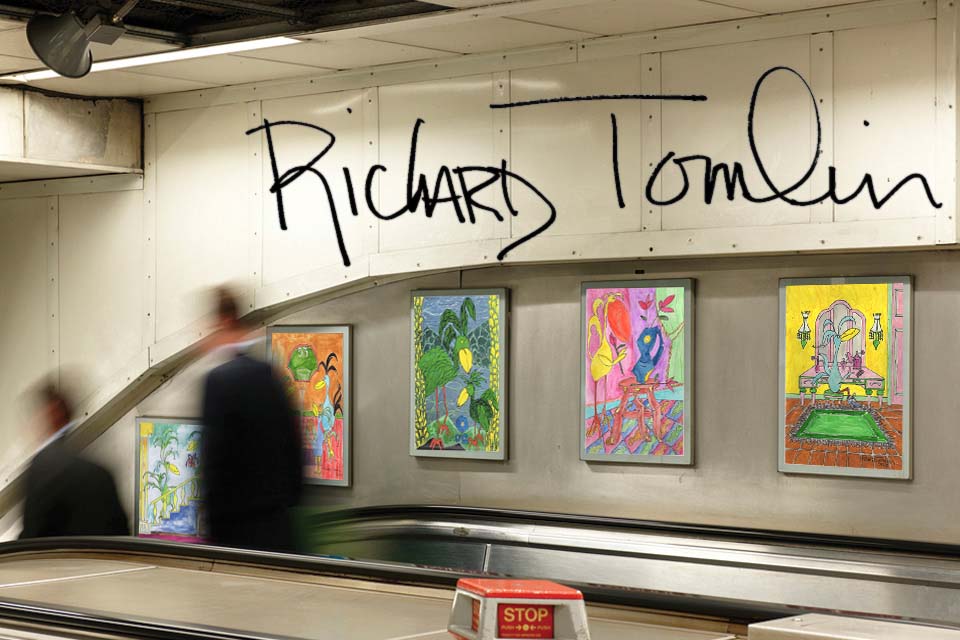 Building layer upon layer and developing the themes over quick conceptual timelines, Richard Tomlin's watercolor pieces have hung in museums and have been donated over many years for AIDS research and animal shelters in Los Angeles, Nashville, Palm Springs and New York.
Now these incredible art pieces can be found on our everyday practical items. Cell phone cases, hilarious greeting cards, joyful laptop sleeves, all inspired by the life and childhood Richard and Lily Tomlin have pulled from in there artistry. A great find spoken of so often in Lily Tomlin's one woman shows is the "Family Couch" Richard, as a young man, sawed in half to create the illusion of a "sectional couch" while he imagined himself in a NYC loft!
Tomlin's watercolor style is filled with dancing, vibrating, light-filled passages to richly colored transparent darks, cascading wet washes to staccato dry brush effects, producing painting effects no other medium can match. In the hands of this Master, the rapidly executed watercolor thrills with its immediacy, energy and sheer boldness. Appearing simple in execution yet taking years to perfect.